Works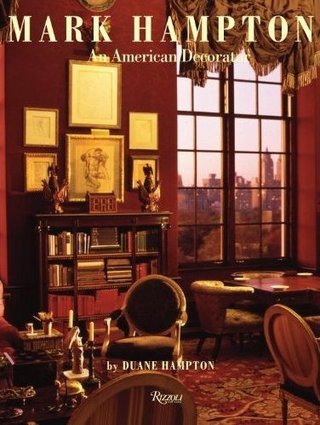 MARK HAMPTON: An American Decorator
by Duane Hampton

Published by Rizzoli in April 2010, this book contains a written biography of the decorator recently cited as one of "The World's 20 Greatest Designers of all Time" ("Architectural Digest," January 2010) followed by a pictorial overview of of Mark Hampton's professional career. The author's research was exhaustive, extensive, and privileged--since as his widow, she had access to sources not publically available--incorporating articles, documents and images covering a period of fifty-eight years. Included in the volume are a lengthy client list and comprehensive bibliography.

If you have one of the rare books in which page 19 was misprinted, download the corrected page here. (left click to open in window, right-click (PC) or Control-click (Mac) to download to disk)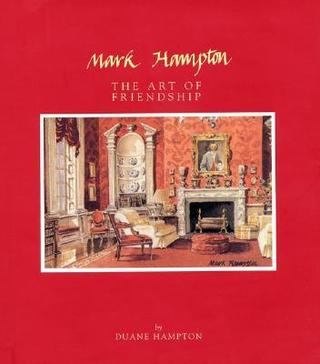 MARK HAMPTON: The Art of Friendship
by Duane Hampton

Published in 2001 by Harper Collins, this volume contains a wide selection--with textual explication--of the decorator's hundreds of watercolors painted for friends and family for the special occasions in their lives (birthdays, weddings, anniversaries, christenings, bar mitzvahs, house warmings, and the like.) In their display of Mark Hampton's special blend of wit, knowledge, intuition and deft painting skills the watercolors serve to illustrate some of the many friendships he treasured.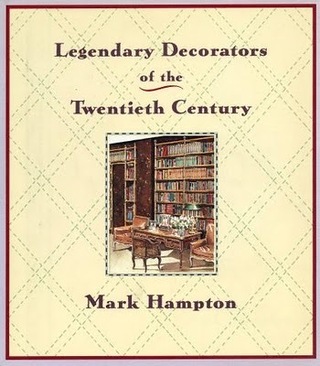 LEGENDARY DECORATORS OF THE TWENTIETH CENTURY
by Mark Hampton

The author's second and final book was published by Doubleday, edited by Jacqueline Onassis, in 1992. It is illustrated with Hampton's delightful watercolors depicting representative rooms of an international group of twenty-two influential decorators from Elsie de Wolfe to Michael Taylor, delineating their influences from the past as well as their influences on one another. Its well-researched and lively prose brings the subjects to life--and indeed many of them were personal friends of the author.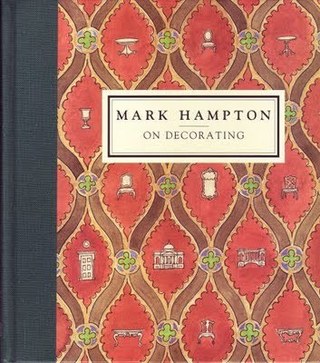 ON DECORATING
by Mark Hampton

The decorator's first book, edited by Elaine Greene, was published by Random House in 1989. Intimately written and illustrated with the author's charming watercolors, it presents the author's opinions on colors, decorating elements, historic and contemporary styles, floorplans and remodeling, varieties of both indoor and outdoor rooms, and fabrics. As critics noted, "it is written with the wit, erudition and imagination reflected in his interior design," and the book quickly became--and has remained--a staple in design libraries of both amateur and professional decorators worldwide.